What guests say about our properties…


This place is great!
Quiet, clean and the beds were comfy. Location is excellent. Our group explored several different neighborhoods in Nashville and did a lot of walking. This location was a great outpost for our adventures. We did Lyft to a few further out neighborhoods but were able to walk to many things. Bring good shoes, Nashville is a good town to walk. Downtown is very close. Lots of good restaurants/bars nearby too.


Loved this place–has everything you need!
Great location, great hosts-they gave lots of info on things to do, where to eat, etc. Always quick to response.


The location was absolutely awesome!
We easily walked to and from downtown and had plenty of amazing restaurants to choose from. I also loved the way the space was set up with multiple vanity stations! With four people staying in the condo we never had to fight for mirror space which was super convenient. Having an extra sink in one of the bedrooms was also so handy! We had a lovely time and I would highly recommend this place!


Will stay here over and over again!
Perfect location and little touches throughout the place made it feel like home. Communication was amazing and all resources were available. Wonderful hospitality, if I can give it 10 stars I would! We can't wait to stay here again in the future!


Excellent service and great space. Very clean and stylish. Highly recommended!


Dorinda is a dream!
You never have to wonder what to expect.
The place is gorgeous and in a great location. So many thoughtful little touches! I would recommend anyone and everyone to stay here on a trip to Nashville!!


The condo was sparkling clean and stylish.

It was close to all of the Broadway action and allowed us to walk to everything in the area. We loved it and for sure will be back!!!
Welcome to Hey Y'all Nashville!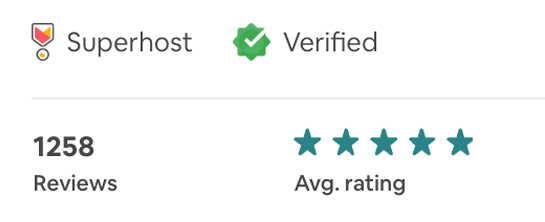 We're an AirBnB Superhost!
Superhosts are experienced, highly rated hosts who are committed to providing great stays for guests. If you're looking for adventure and recreation in Nashville, We would like to invite you to one of our beautiful rentals.
**All Our Properties are Self-Checkin with a keypad**
Welcome, from our Owner/Founder
Dorinda Dawn moved to Nashville in 2016 with a dream and vision in mind: To share her passion for music and love of Nashville with visitors from all over. This is when Hey Y'all Nashville Vacation Rentals was born. Dorinda and her team strive to provide a boutique experience for everyone who visits Nashville.
Hey Y'all Nashville is what southern hospitality is all about!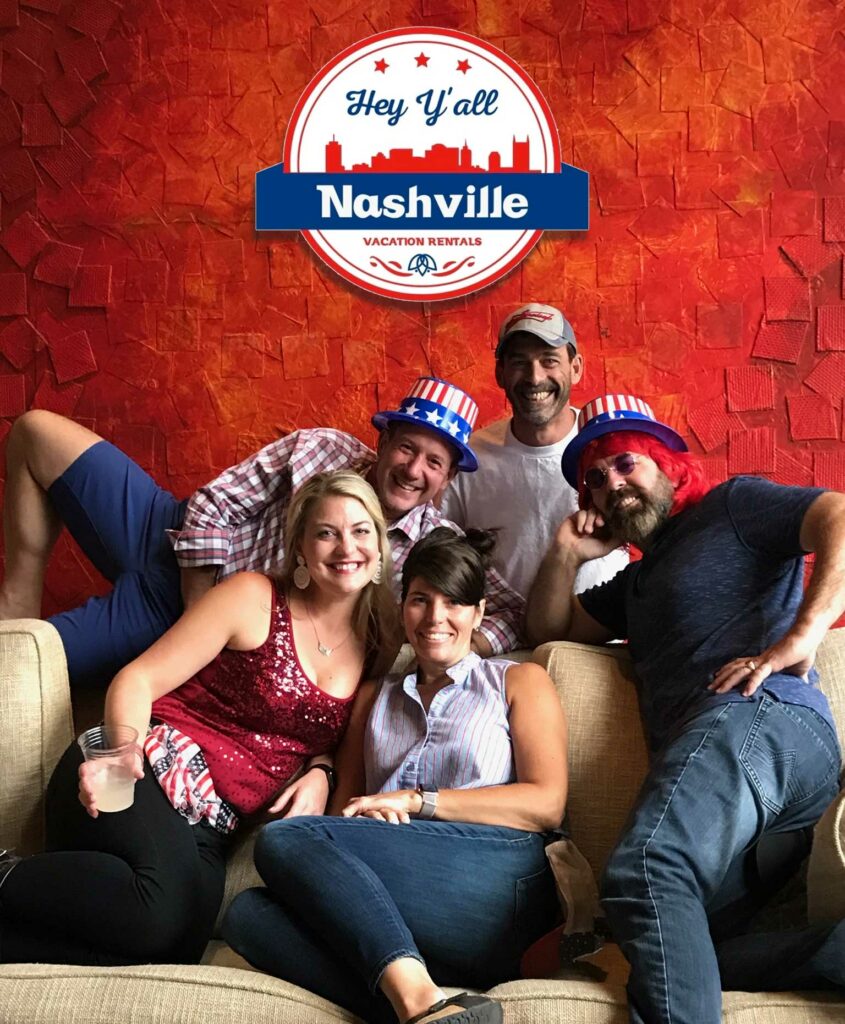 We also offer Short Term Rental Management
We're an AirBnB Superhost for a good reason!
Nashville property owners turn to us because we take care of everything.
Are you interested in a short term rental investment but not sure where to begin? We provide help with the permits, interior design and set up your property to the Airbnb and VRBO standards. Contact us today to set up an appointment to find out about property management today!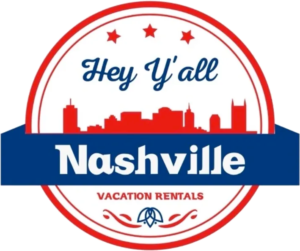 What our happy clients are saying…


If you are looking for a management company, look no further!
When we decided to list our condo as a short term rental, we had no idea what to do. Dorinda (Hey Y'all) took charge and guided us through every little detail from furniture, accessories, permits, unpacking and staging. Our occupancy rate has been high with good reviews thanks to Dorinda creating a great atmosphere for the guests.
Our goal was to be completely hands off and with Hey Y'all we have been able to do just that with complete trust and confidence. Hey Y'all also shops for all out incidentals, arranges all housekeeping , provides 24/7 maintenance and takes care of paying all the local taxes too.
In addition, she has addressed any problem that has arisen very promptly and professionally. Our monthly income and P & L report also arrives as promised on the designated day each month. It has been worth every penny to have Hey Y'all manage our short term rental property. 


Hey Y'all Vacation Rentals Property Management will make your life ten times easier; they call you for the important stuff and handle the day to day just like I would. Every review we have from people staying at my home mentions how incredible the host was. The hardest part of dealing with Hey Y'all is which bank account I should deposit my check into. If you are looking for a property manager you can rely on, and be confident that your property will be handled like it's their own, then Hey Y'all is for you.   


Penny
October 2019
Loved this place–has everything you need. Great location, great hosts-they gave lots of info on things to do, where to eat, etc. Always quick to response.


If you are looking for a management company, look no further!
Hey Y'all Nashville is top notch, I highly recommend them. Dorinda is so trustworthy and very pleasant to work with. She was a lifesaver for me…getting my rental set up and ready. I have peace of mind knowing that she is taking great care of it for me. 


Since Hey Y'all started managing my portfolio my profits have gone up. Dorinda communicates very well and always makes suggestions to optimize income and operations. She has been a pleasure to work with. 


Dorinda and her team have provided outstanding service. With working full-time and wanting to provide the best possible service for my guests, I couldn't have done it without Dorinda's team.
They have helped me in too many ways to list all here. I know I can count on them from the everyday day basic necessities of running an Airbnb to the urgent matters that need attention immediately.
Five star service from Dorinda and her team has given my Airbnb 5 star ratings across the board. Thank you Hey y'all property management! You do a terrific job and I would highly recommend this team for property management.
Hey Y'all! Here are More Great Resources!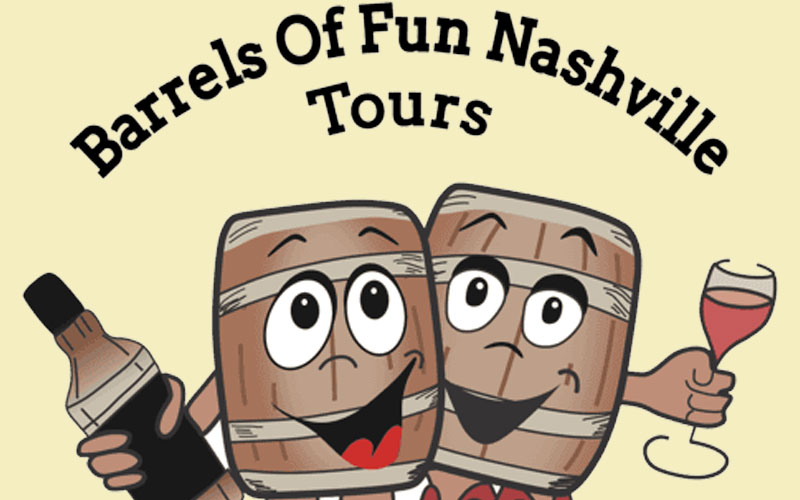 Barrels of Fun
Providing transportation from Nashville to Jack Daniel's Distillery, Arrington Vineyards, Distillery Crawls, Breweries, Celebrations, Private & Custom tours.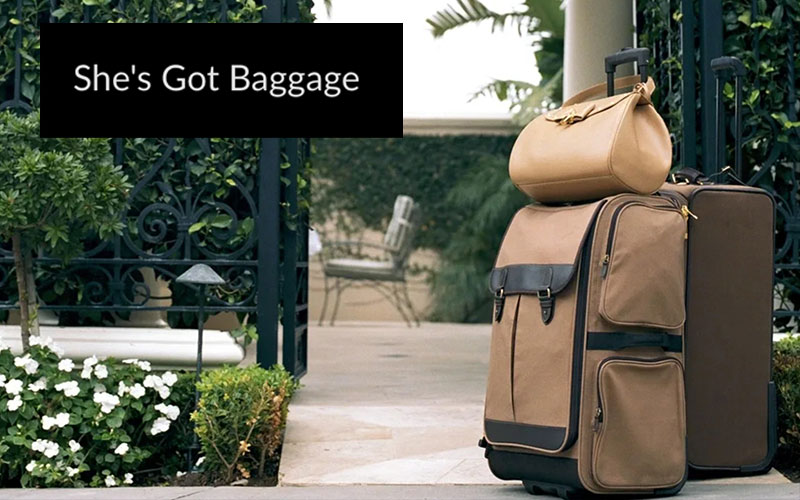 She's Got Baggage
Don't let your baggage weigh you down!
Got a late check in? Or an early check out? Leave your luggage with us! We will come meet you and your crew and store your bags for you. We do not have a storefront so I will come to you. You can explore Nashville and enjoy your day luggage free! Send a text to (504) 331-9052 to book.
Food / Drink / music
Things to do in Nashville
FOOD places with no music: